finally I can post again thx Jacques [Image Can Not Be Found]
… most of the large scale
gifting orgonite production has been done
in a building on arcola ave regina, My van was stored in there for the
winter. sometime between dec 21-23rd
all of the glass was smashed out of the van [Image Can Not Be Found]
since moving to regina 8 yrs ago, everytime I had some involvement with the
regina police service glass ended up being
smashed on My vehicle, it happened often enough for Me to realize years ago
that the regina police calling card was to be
smashed glass on My vehicles….
the week prior to this recent glass smashing saw Me placing 2 regina police
officers on registered notice as to the misuse of
My copyrighted trademarked name… the only other damage done, other than
the smashed glass,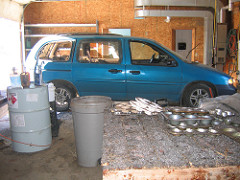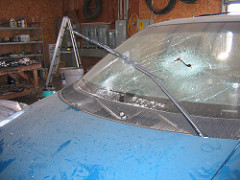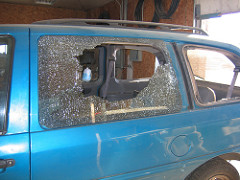 was several pumps out of
a 45 gallon drum of resin wasted onto the ground sticking up the shop
floor… it seems THEY are able to cause destruction
around orgonite when THEY want to…. earlier this year THEY entered My
locked van and the only thing touched in the van was
a 12 oz hhg sitting on the dash… THEY left it with all the bottom
smashed…. see pic…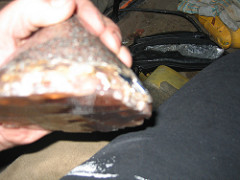 and when THEY left this smashed hhg
THEY also side wall punctured 4 back tires on 2 differant vehicles!
needless to say THEY are doing THEIR best at trying to break
Me financially …. but some how I will prevail! this war has been an
uphill battle for All of Us, I'm sure…
blasts are needed for the perpetrators of this crime and WHO ordered it done!
also I will be appearing for My STRAWMAN in COURT on jan 10th in regards to
the ADMIRALTY CONTRACTS issued by the POLICE OFFICERS that I served registered
notices and user agreements to. attacks on Me ,like this latest one, have been
constant and co-incidently started almost 5 yrs ago after comencment of My gifting
career… everytime THEY cause destruction from now on I will post about it so take
notice FREAKS …
thank You gifters and will try to join the chat sessions for retribution soon…