Hello all. It is my pleasure to be posting on this forum which I have been following for about 18 months. You all have been a great inspiration and source of information. Thank you! I hope more people in New Zealand are inspired to start playing with Orgonite themselves. With cell towers constantly being erected and some major towers in some fairly remote areas the more people who start gifting the place the better! I myself don't have the resources to produce a ton of the stuff but every little bit counts. Now we often see sylphs in our skies and any chem crap has a hard time sticking around. I've been gifting for the past year now and will start to post about the work done here.
As this is my first report I should mention that I only personally know two other gifters in the Auckland area (in all of NZ actually), although I have herd of a few others. One of them (primal111 on youtube) has been gifting since 2007 and is single handedly responsible for thousands of pieces of Orgonite being distributed in the Auckland area, and is as far as I know the most prolific gifter in the country. He's even managed to get Orgonite into the hands of our current prime-minister (and into his ministerial cars and office) and has also made a gifting trip to Rarotonga. Therefore I will mention his activities where appropriate. He and I have done a few missions together but mostly I have gifted alone. He likes to grid areas with Orgonite and hand it out to whoever he happens upon. I've accompanied him on a couple of these trips and they are a lot of fun. We basically go into an area, hiding Orgonite as we go, then choose a building, go up to the top floor and make our way down handing out pieces to who ever will take them (which is virtually everyone). He often does this while targeting specific targets.
Waitakere Ranges.
The Waitakere ranges overlook western Auckland. The ranges are host to high power TV/cell phone transmitters and an aircraft radar making them an obvious target for gifting. The ranges themselves are the remnants of what used to be a huge offshore volcano. The main TV mast which can be seen from most of Auckland was gifted by Primal in 2007, along with a gridding of Scenic Dr, the road which runs along the top. Here is a link to someone's flickr page showing the main transmitter,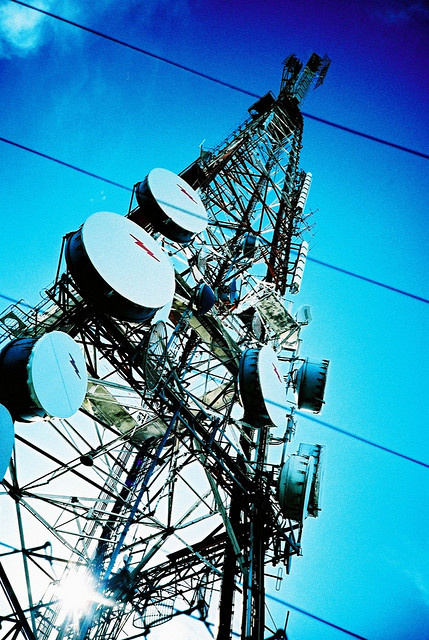 The aircraft radar I gifted in 2008. The site is also a radio repeater station. That got a ring of six TB's and an earth pipe. When I reached the radar a Tui (native NZ bird) greeted me very vocally, flying around near me as I walked around the installation. I've noticed that Tui (and birds in general) are very fond of Orgonite. The last two places I lived at I noticed a lot of Tui activity soon after I gifted the area. Swallows will often appear out of nowhere and fly around me when gifting. Perhaps they are just eating the bugs I'm kicking up but it doesn't seem to happen when I'm not gifting…
There is a smaller but significant transmitter to the south. This I gifted with six TB's. And some smaller ones leading up to it which each got a couple of TBs.
There are also water reservoir for the city in the Waitakeres. Both Primal and I have gifted all of these.
At the northern end of the ranges a prominent peek called Pukematekeo received four TB's and an earth pipe.
I've tried to upload some pics without success… I take it that I have to post them elsewhere eg flickr?