[Poster's note: As you may know, Javiera and Alejandro from Chile have been unable to register here thanks to a "sea of hackers" that have been preventing them, so Javiera asked me to post this for her. The message follows.]
I wanted to share an interesting experience. Turns out that I had a trial in court today (my mom is getting a divorce), and I took lots of orgonite with me… when we got there, we bumped into a guard and a metal detector. Thinking of the amount of steel, aluminum and copper we were carrying I got a little nervous, but realizing that these "art pieces", "ornaments" and "jewelry" cannot be considered as a weapon, I went through the machine. To my surprise, it didn't beep, neither a light went on… then we were told to put our purses on a table and the guard examined them with a smaller metal detector, going even inside the bag, probably bumping into the pieces of ogonite that were in there loose. Again, nothing.

I had heard before that metal detectors didn't detect orgonite, but this is the first time I actually experience it myself.

Pretty amazing… the trial itself went ok, I guess, we have to go to another hearing on march… typical bureaucracy … I did get to talk to my mom's ex-husband though, I encircled him in love all the time, and he was calm… I got close to him and started talking, I did not want to fight… I told him that I wished everything turned out good and fair for all, inferring that it should rule in our favor (he is an alcoholic and violent man who for many years harmed us greatly, psychologically and physically). He seemed to agree with me very deep inside him, although I know he will defend himself lying and refusing to compensate my mother economically. I am calm and confident though, we have a good lawyer for the first time in all this, and truth is in our side… we also have orgonite [Image Can Not Be Found] (gave one to the lawyer to put in her desk to).
These are the orgonite devices (they have amethyst, rose and clear quartz stones):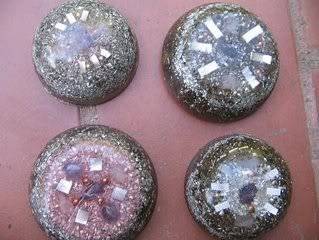 This is the pendant I was wearing: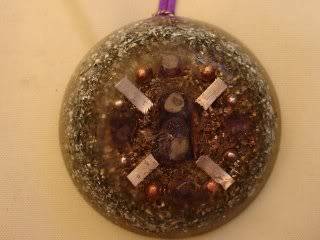 ~Javiera
P.S. Javi- I had to upload your images to my photoshack account and then insert them into your post that way for them to show up. Hope that's okay with you. -Ned