In rode the Lord of the Nazgûl. A great black shape against the fires beyond he loomed up, grown to a vast menace of despair. In rode the Lord of the Nazgûl, under the archway that no enemy ever yet had passed, and all fled before his face.
All save one. There waiting, silent and still in the space before the Gate, sat Gandalf upon Shadowfax: Shadowfax who alone among the free horses of the earth endured the terror, unmoving, steadfast as a graven image in Rath Dínen.
"You cannot enter here," said Gandalf, and the huge shadow halted. "Go back to the abyss prepared for you! Go back! Fall into the nothingness that awaits you and your Master. Go!"
The Black Rider flung back his hood, and behold! he had a kingly crown; and yet upon no head visible was it set. The red fires shone between it and the mantled shoulders vast and dark. From a mouth unseen there came a deadly laughter.
"Old fool!" he said. "Old fool! This is my hour. Do you not know Death when you see it? Die now and curse in vain!" And with that he lifted high his sword and flames ran down the blade.
And in that very moment, away behind in some courtyard of the city, a cock crowed. Shrill and clear he crowed, recking nothing of war nor of wizardry, welcoming only the morning that in the sky far above the shadows of death was coming with the dawn.
And as if in answer there came from far away another note. Horns, horns, horns, in dark Mindolluin's sides they dimly echoed. Great horns of the north wildly blowing. Rohan had come at last.
From " The Return of the King ", by J.R.R. Tolkien, 1955
January 30, 2020 - Violent crime dips in Pittsburgh in 2019 amid decline in homicides, but trouble spots remain
February 4, 2020 - Burbank's overall crime rate dips in 2019, despite spike in property crimes
It's February 2020, and the widespread distribution of Orgonite devices based on Wilhelm Reich's work has improved the health of the Etheric environment to the point where crime is dropping precipitously, regardless of geography.
There's an international news blackout in place on the subject, which is why the two headlines up above are virtually identical to one another, despite being written by two different reporters separated by thousands of miles.
The article from Pittsburgh used the terse, general hedging qualifier " decline in homicides" as a cover for a 36% drop. As you may recall, generality is a hallmark of propaganda. In the headline, they call it a " dip " - a shallow decrease that will soon climb right back up.
As a bonus, the author talks of shootings " continuing their steady downward trend " just a couple paragraphs before mentioning that sudden, quantum drop. They're painting a picture that doesn't exist. If you fall under the spell, you literally don't "see" the great change that is taking place.
They're using conscious deception with the firmness of purpose that goes with complete honesty.
Another article that I've appended below is headlined "Violent crime dropped dramatically last year"
The location is unmentioned. You have no idea where they are talking about. It's Evanston, Indiana. Crime is dropping by leaps and bounds, there, just like it is in Pittsburgh, Pa., and Passaic, New Jersey, and Burbank, California (see articles below).
Where " dramatically " is lurid, but general. Put forward as a hedge against a 26% drop. As you may recall, generality is a hallmark of propaganda.
In the New Jersey story, the huge drop in crime is attributed to "the new police substation off Monroe Street near School 11 " and " aggressive efforts ".
Those are micro-level plausible deniability excuses, put forward to " compartmentalize " the phenomenon and at all costs keep your eyes off the larger trend that I'm elucidating here.
That the Orgonite-driven return to health of the Etheric environment had led to huge drops in crime, regardless of geography.
The propagandists are using those flimsy excuses because they know that the subconscious minds of most readers will grasp virtually any straw, no matter how thin, to avoid taking on personal responsibility.
There's White magic, and Black magic. Followers of the Left hand path practice Black magic.
The lowest-ranking citizens only get to see comically-dressed "Illusionist" magicians:
[image]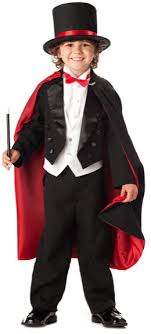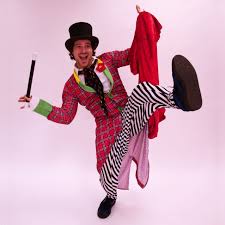 "Magic shows" are entertaining, until you understand the misdirection being used to guide your attention away from the switch the "magician" is making.
When someone such as myself shows up and points out the misdirection, no one is going to want to see the show, anymore.
Jeff Miller, Brooklyn, New York, February 12, 2020
If you'd like to be added to the mailing list, or know. someone who would be, please send me a note at [email protected]
January 30, 2020 - Violent crime dips in Pittsburgh in 2019 amid decline in homicides, but trouble spots remain
Crime overall dropped last year in Pittsburgh, with total shootings in the city continuing their steady downward trend , but the number of non-fatal shootings, outbreaks of violence Downtown and cases of ethnic intimidation all rose.
Violent crime in the city inched lower in 2019 from a year earlier amid a sharp decline in homicides, according to statistics released Thursday by city police.
As the Pittsburgh Post-Gazette previously reported, there were 37 homicides last year, down from 58 in 2018, a 36% plunge.
February 4, 2020 - Burbank's overall crime rate dips in 2019, despite spike in property crimes
While the overall crime rate in Burbank went on a slight downward trend last year for the second year in a row , the city did see a small uptick in the number of property offenses.
Year-end statistics from the Burbank Police Department showed that the total number of Part I offenses, which are a combination of certain property and violent crimes, dropped last year from 2,852 cases in 2018 to 2,806 — a 1.6% decrease.
Property crimes — burglary, theft and auto theft — rose by about 6.2% last year while violent crimes — murder, rape, robbery and aggravated assaults — saw a decline of roughly 11.9%.
Auto thefts saw the most significant increase among property crimes, going from 214 in 2018 to 382 in 2019 — rising by about 78.5%. Burglaries saw an 8.3% increase going from 276 cases to 299.
February 5, 2020 - Violent crime dropped dramatically last year
Evanston, Indiana - Evanston police say violent crime incidents included in figures reported to the FBI dropped more than 26% through the first 11 months of 2019, but property crimes increased by nearly 14% .
Full-year figures are still being compiled.
If the violent crime drop holds up when full year statistics are released , Evanston likely will record its lowest annual total of violent crime incidents in several decades .
Crime rates in the city have generally been on the decline since peaking in the 1970s.
For the first 11 months of 2019, the city saw 104 violent crime incidents, compared to 141 in the same period in 2018. Aggravated assaults were down 31 percent . Robberies declined 20 percent , and murders dropped by half – from 2 to 1. Rapes were unchanged at 7.
February 6, 2020 - City of Passaic police chief credits decrease in crime to substation, aggressive efforts
PASSAIC — The city's crime rate dropped across the board last year from the previous year, except for homicides, which remained at one, Police Chief Luis Guzman said.
The total crime rate, which includes gang-on-gang violence, dropped by 7.6% in 2019 from the previous year, Guzman told Council members Tuesday night, reading from the City's annual Uniform Crime Report.
"It's a moderate drop," Guzman said, " but we want to keep this trend."
(An historically-unpricedented drop is referred to as " moderate ". And the positioning of the qualifier "But" implies there's something you 'wouldn't want to keep' about it. - ed)
A 10% drop was reported in the simple assault category, 22% drop in robberies and almost 7% in all violent crimes . Guzman also reported a 30% drop in domestic violence incidents.
The chief credited the almost 80% drop in the gang violence on the new police substation off Monroe Street near School 11.