We headed way down south early last Saturday morning with high hopes and a strong desire to bring balance to many of the rural areas surrounded by lots of water. By the time we got back, all our dreams were realized along with our funny bones. During this trip we hoped to run into a good friend of mine, "Larry the Cable Guy."
(I understand Larry may be going through the change of life from all the weird things that have been happening to him lately) It seems Larry wanted to take advantage of the road kill around here (which is predominantly possum) and make a buck or two from the situation. Larry wondered about his popularity were he to become Larry the Possum Chef. Shortly thereafter the cable company found out about his aspirations and fired him! The good news is the Dish Satellite Company took up his contract and he is gamefully employed again. Now his handlers are planning a multi-million dollar strategy and a huge PR effort to promote Larry the Satellite Guy's Barbecue Possum! I kind of like the idea but for now I think I'll stick with cornbread and grits. I wonder if Larry has a bunch of ungifted towers in his neighborhood?
This weekend we took some time off from gifting the western sector of our state to extend and fortify our network further south connecting Madison, Dekalb, and Etowah counties. Over the past 2 or 3 months we started to notice a change in the weather patterns from the west-east to south-north. I looked forward to gifting new as many new areas as possible. We successfully ended the drought here at the end of the summer by working many areas in the west and the beautiful weather we have been experiencing was well worth the time and effort. It would only be a matter of connecting and strengthening our existing grid directly to the south of us to thwart future sneak attacks coming from the south. The key to being successful would be gifting the many bodies of fresh water rivers and lakes in the south. As most people know by now that water acts as a super conductor that responds synergistically with relatively small amounts of orgonite will create ambient positive energy traveling far and wide. Gifting bodies of water also connects underground at amazing distances enabling us to tap the natural earth grid and get the most bang for our buck.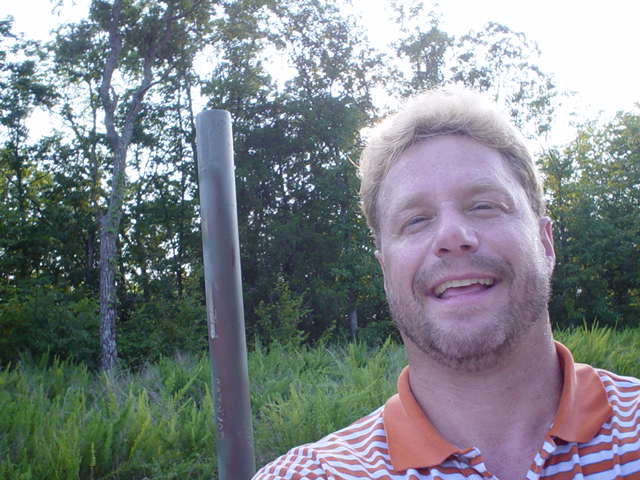 Git-R-Done!
Louis
Orgonite available from: orgoneenergybalancing.org