Well, here we go again they're starting to put cell tower antennas on billboard signs in town instead of just on the local highways. But that's okay because it only proves we are winning the war!
I'm going to give the owners of the 2 cell signs (pictured below) an ultimatum to take these things down in the next 11 days or I'm going to unload a bunch of towerbusters in both vicinities.
Now why did I choose the number 11 with an 11 day deadline? "<em>Ya see down south, we know how to use them ALLUMINARDY code numbers too." </em>
Why do I always say we are winning? Because if we can make a simple towerbuster or two for about a buck and neutralize a cell tower that costs anywhere from $10K to 200K then I've made my point. We simply cannot afford to lose a war that is this easy to win.
"It's in the bag." (Enough said)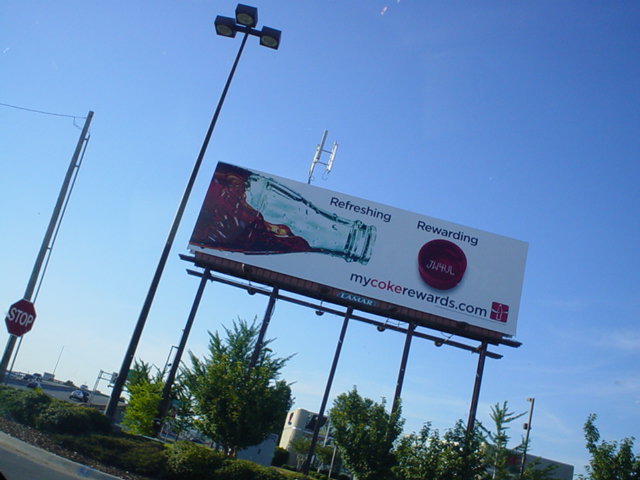 Cell sign in town at the Parkway City Mall
http://orgoneenergybalancing.org/londer/orbs/DSC09290.JPG
Cell sign on I-65 near Hartselle, Alabama (with orbs)
http://orgoneenergybalancing.org/londer/orbs/DSC09294.JPG
Same sign as above after orb departure. I wonder who's gonna believe they won the World BBQ championship 7 times? "I thought that was impossible."
Louis