Hello todomundo , I received this today from Paul Pantone's son, David:
—–Message d'origine—–
De : david pantone [mailto:[email protected]]
Envoyé : mercredi, 18. mars 2009 05:08
À : David Pantone
Objet : New Save Paul Pantone Video and Legal Update
Hi Everyone,
If you don't already know me, I am David Pantone, the son of GEET Inventor, Paul Pantone.
GEET turns the molocules of any vaporized liquid into a fuel which burns super-efficiently in any engine, and increases all areas of engine's performance. An engine with a fully functional GEET creates no pollution.
Certain Utah officials have snared Paul into the disfunctional Utah judicial system which has placed him, far from public view, in their prison mental institution (Utah State Hospital Forensics Unit). They have no legitimate reason to hold him, but they claim he is incompetent. Listen to all my interviews with my dad on Youtube, and judge for yourself if it is he who is incompetent, or if it is the State's employees who are.
My dad, Paul Pantone, has NO RELEASE DATE. He has been illegally detained for THREE YEARS, and the Utah officials who enforce his imprisonment show no intention of ever reviewing his case, or giving him any legitmante competency examination.
Let us not allow them to continue to persecute Paul and suppress GEET. Please extend your support by informing eveyone you can about Paul's situation in Utah, and about his technological gift for mankind.
Thanks to donations from supporters like you, there is now enough money to hire an attorney for Paul, however that is only the first step. In order for Paul and his attorney to file documents, FEES MUST BE PAID to the court.
If you are able, please use the paypal donate button on geet.nl to contribute to Paul's legal fund. Donations are tax deductible. Any amount helps.
Thank you very much for all your support. I have made a short funny/not-funny video about USH and my dad. Please tell me what you think.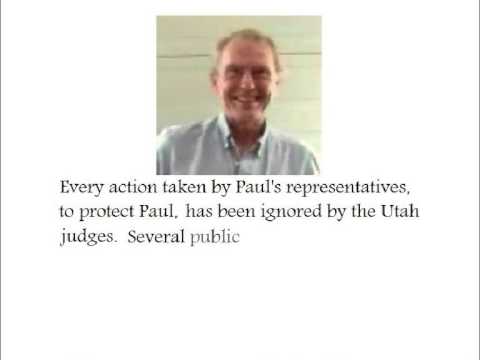 Abundant Blessings and Love to all,
David